Paul Coldwell 
Printed Matter – March 20th – April 13th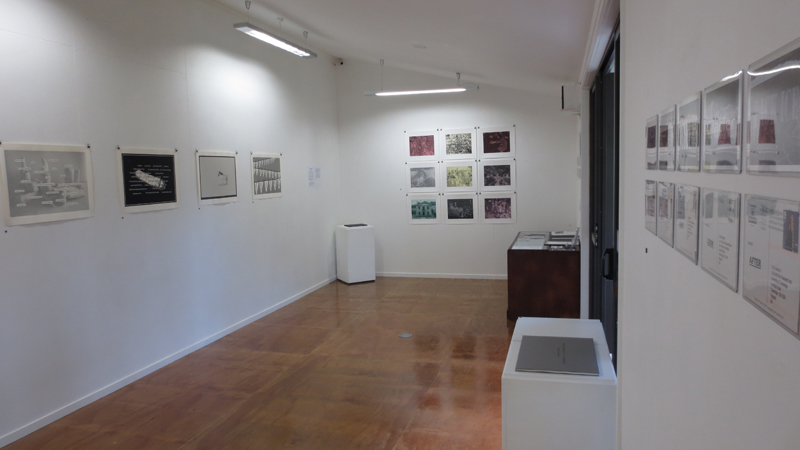 This exhibition features the work of Paul Coldwell. Paul presents printed works selected from a number recent projects.
The postcards and screenprints are from a recent exhibition at the Scott Polar Research Institute, Cambridge in which Coldwell reflected on Scott's ill-fated last journey to the South Pole. The postcards image polar landscapes and in addition a number were posted from various ports of call of the Terra Nova, thereby retracing the journey home. The set of six screenprints focus on the sponsorship of the expedition and the manner in which the enterprise engaged with popular support and interest.
Kafka's doll is collaboration with the poet Anthony Rudolf and the bookwork is present alongside the digital images that reflect and interpret the text.
Finally, With the Melting of the snows is bookwork made in response to Martin Bell's final BBC Broadcast as war Correspondent in Bosnia. The bookwork re imagines the siege of Sarajevo through a series of lithographs.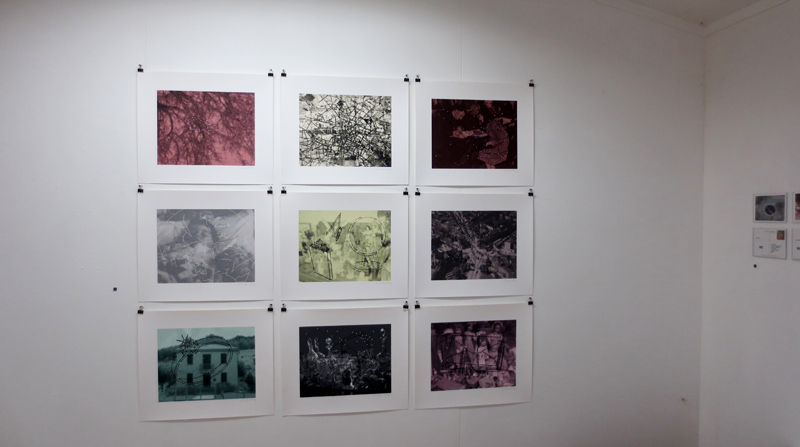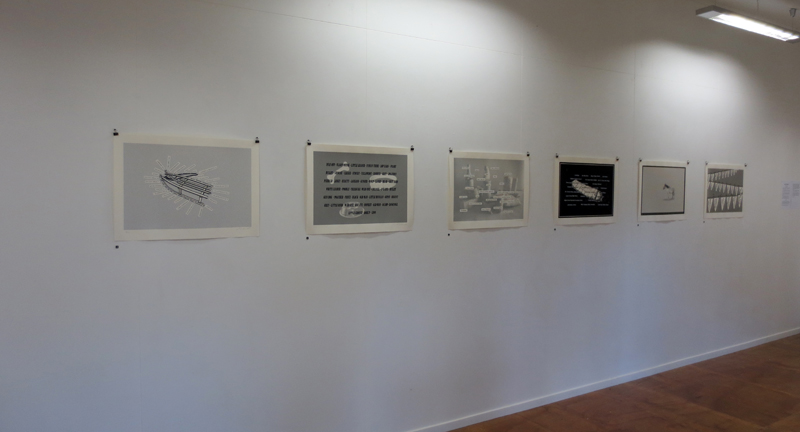 Paul Coldwell
Paul Coldwell is Professor of Fine Art at the University of the Arts London, based at Chelsea College of Art. He has taught in many colleges both in UK and abroad including as visiting Professor at the University of Northampton (2006-09), Visiting Professor at the Chinese University Hong Kong and Guest Artist at the Art Institute of Chicago in 2010 and Montclair University 2012.
As an artist, his practice includes prints, book works, sculptures and installations, focusing on themes of journey, absence and loss, He has exhibited widely, his work included in numerous public collections, including Tate, V&A, British Museum, the Arts Council of England and Musée d'art et d'histoire, Geneva.  He was one of the invited artists to represent UK at the Ljubljana Print Biennial in 2005 & 1997, selected for numerous open print exhibitions including the International Print Triennial, Cracow (2000, 2003, 2006 and 2009) and the Northern Print Biennial 2009 & 2011. His recent exhibitions include A Layered Practice Graphic Work  1993-2012 a retrospective staged by University of Kent which then travelled to University of Greenwich and Re-Imagining Scott: Objects & Journeys at the Scott Polar Research Institute, Cambridge 2013
Paul Coldwell has curated a number of exhibitions including Digital Responses, (V&A 2001),Morandi's Legacy; Influences on British Art ( Estorick Collection London 2006) and The Artists Folio, (Cartwright Hall 2014).
Paul Coldwell has published writings on a number of artists including Michael Craig-Martin, Giorgio Morandi, Christiane Baumgartner and Paula Rego, has contributed to many publications including Print Quarterly, Art in Print and Printmaking Today and was invited as key note speaker for Impact 7 International Printmaking Conference in Australia in 2011.  His current book Printmaking; A Contemporary Perspective was published by Black Dog Publishing in 2010.
Paul Coldwell
Paul Coldwell at Wharepuke