Andrew Parker – Little Creatures
Oct 27 – Nov 19
'Little Creatures' had its genius in late 2016 with Ephemera, a project I devised and gained funding for from the Australian Government's, Festivals Australia fund. The concept was to gather four artists, working in different mediums of, ecological stage design, found natural objects, local clay and seed and woven lamandra (flax like grass), to interpret the site of the Black Gully Festival, a celebration of creek-land regeneration. Artists worked for the two weeks leading up to the festival at the New England Regional Arts Museum in Armidale NSW.
See more on Ephemera here and here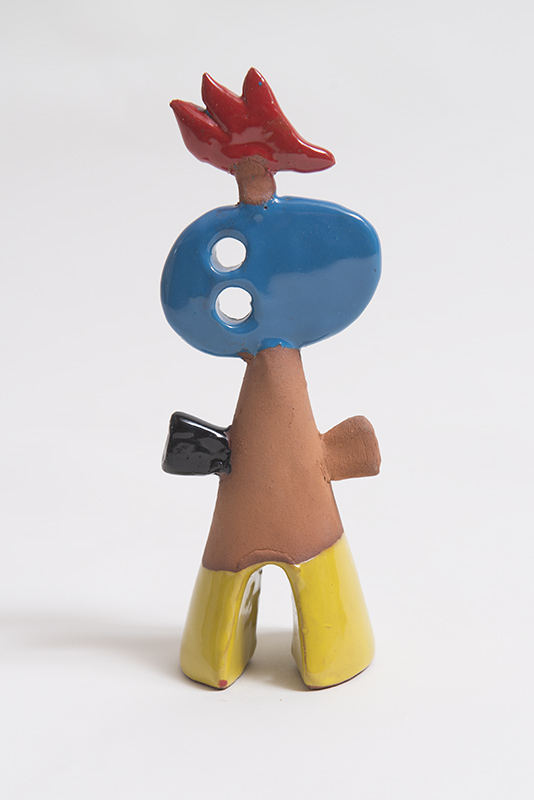 I found Ephemera to be a stimulating experience, working around other creatives to produce work on a common theme of the environment of the festival site.  Working with clay dug from the site and mixed with native seed, also sourced on site, the work was not destined for the fire but placed back in the environment in its raw state to break down and liberate its seed. Beginning with familiar wheel techniques I soon dumped that method in favour of simpler more direct hand processes of rolling, pressing and joining elements, clay on clay and, with what happened from an incidental occurrence, with wire. The works, once back in the environment, broke down and over ensuing months some seeds germinated and grew. Little Creatures builds on this project.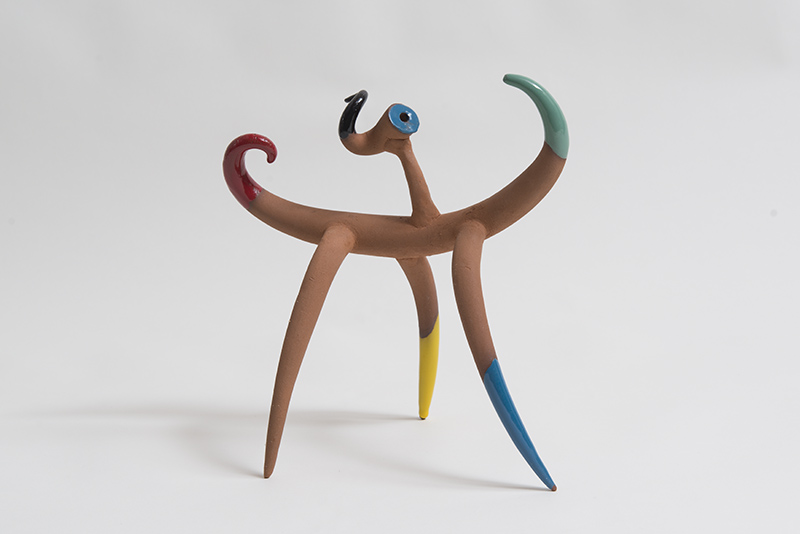 Back in the studio, the 'Little Creatures' took on colour and fire to develop a life of their own. With obvious references to Miro and Calder, my immediate environment has been my predominant theme. The influence of life in rural inland NSW with its multiple varieties of colourful native parrots, seed-pods forms and reptilian life are reflected here. A background of functional ceramics, so strong with muscle memory, also chimes in, with pattern making such a natural part of the making process as to subvert premeditation. This is most evident in the turquoise figures, lent from Japanese Zen kiln god traditions and in the turquoise mobiles.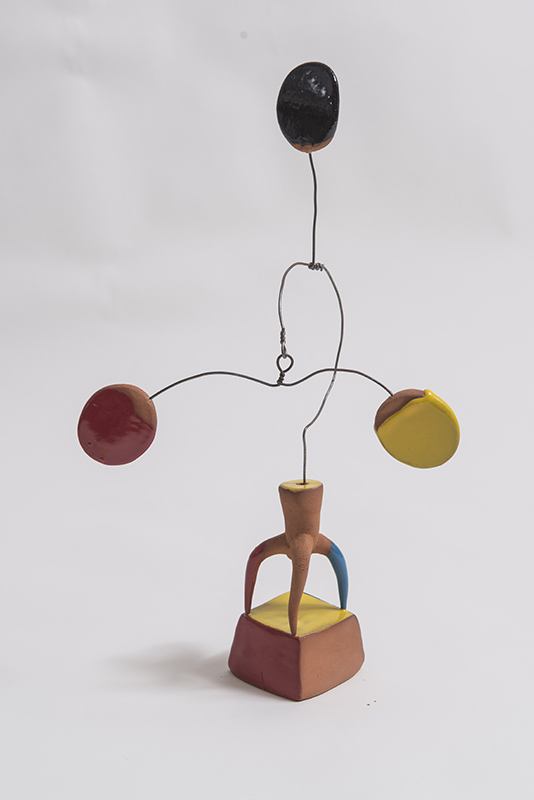 'Little Creatures' is without doubt a harbinger of work to come, of greater scale and further exploration of environmental themes.
The opportunity to show at Wharepuke brings my clay practice full circle, from Kaeo, where it all began in the mid 70s.