Emma McLellan's show at Wharepuke (May 6 – June 5 2016) was part of her prize for winning the First Impressions II printmaking competition held at the  Mairangi Arts Centre in March 2015
Artificially Translated
For a long time, my work has explored genetic engineering through a blending of science fiction and reality; combining and juxtaposing literary fantasies with scientific possibilities.
Searching the internet, images of cloned animals and human medical stem cell research sit alongside photo shopped imaginings of hybridised dysfunctional animals. This melting pot of truth and lies reminds me of medieval printed bestiaries of imagined and real animals presented for examination and fascination.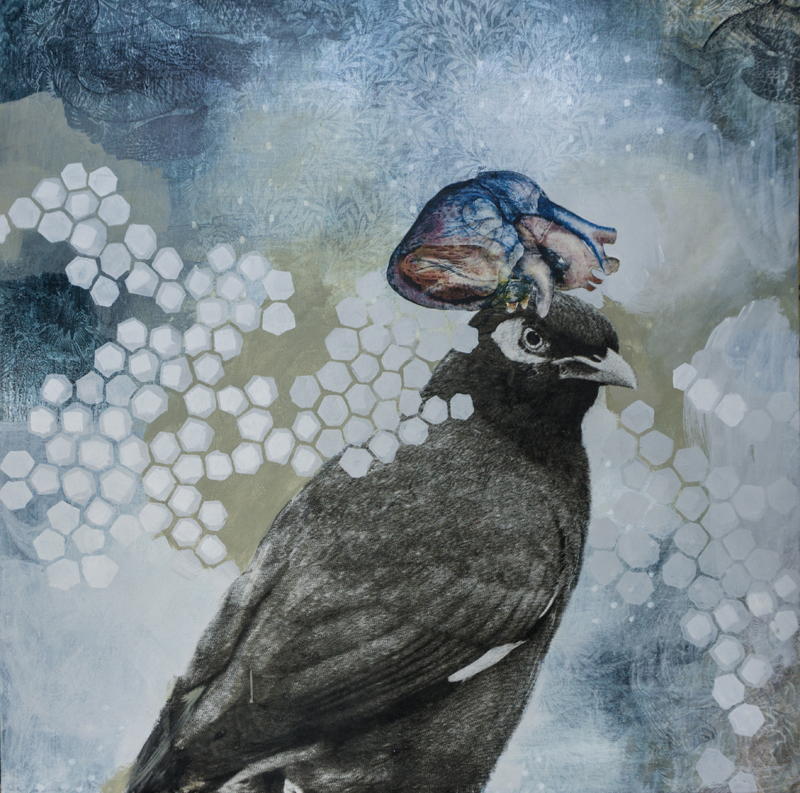 This body of work explores an imagined representation of human organ cultivation and stem cell experiments.
All works are screen-printed and painted on panels, 2016.
Emma McLellan was born in Auckland in 1971 and trained at Elam School of Fine Arts, University of Auckland, completing a BFA in Printmaking (1993) and an MFA in Painting (2001). She currently lectures at the Faculty of Creative Arts, Manukau Institute of Technology.
Over the last twenty years her art practice has combined the two mediums of Screen-printing and painting and more recently digital textile printing.
Past exhibitions have incorporated references to historical printmaking (wallpapers and textiles) comparing print processes of multiples to ideas within cloning and genetic engineering.