Steve Mumberson and David Ferry
Two of the UK's leading artist/printmakers:
Stephen Mumberson – Rotten Boroughs, and
David Ferry – The Stately Aquariums of England
Stephen Mumberson – The Rotten Boroughs Series
This series of ten colour mono relief prints offer a contemporary update of an 18th Century electoral scam.  Elections in scarcely populated constituencies, or Rotten Boroughs, would be fixed by wealthy landowners to allow the eldest son to be sent to Parliament.
These works are a contemporary view of the issues that exist under the skin of modern London life and offer  a reflection on the state of a modern Britain that has suffered major economic and social changes that many feel have overwhelmed society and lead to a questioning of post war ideological values.
Stephen Mumberson is a reader in fine art printmaking at Middlesex University, his work is held in many private and public collections worldwide and he was elected to Fellow of the Royal Society of Painter Printmakers in 1996.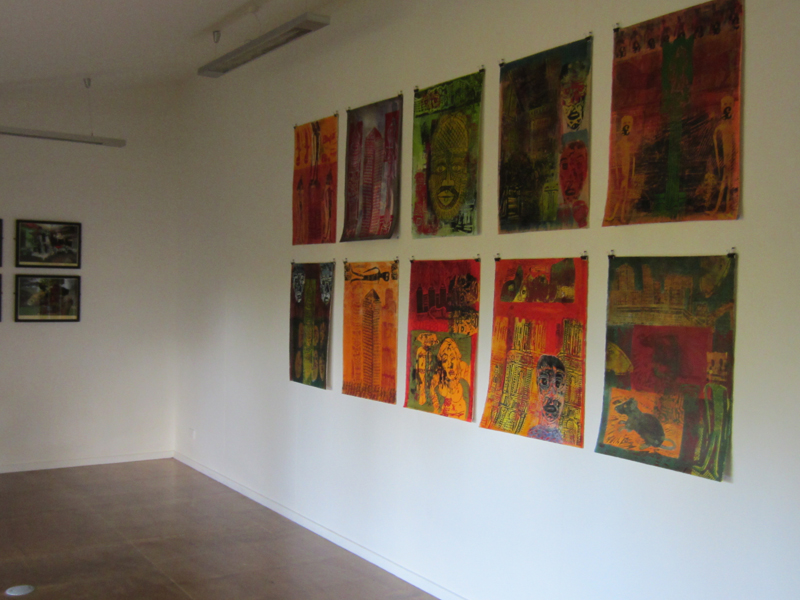 David Ferry – The Stately Aquariums of England
This is a stunning new suite of prints that explore an imagined collision of two very different worlds: the commercial efforts of the asset rich, cash poor aristocrats of the 1960's who grudgingly opened the doors of their ancestral homes to the great British public; and the desire by aquarists to furnish their fish tanks with increasingly bizarre and inappropriate aquarium ornaments from the human world that bear no relation to the natural domain of fish.
In Ferry's luscious images, bemused fish navigate a strange under water kingdom where state rooms adorned with fine tapestries and paintings are furnished with submerged London buses, and pirate galleons are becalmed in the drives of turreted stately homes.
David Ferry is Professor of Printmaking and Book Arts at Cardiff Metropolitan University, his work is held in many collections including the Museum of Modern Art, New York; Ashmolean, Oxford;  Art Institute of Chicago; National Gallery of Australia, Canberra, National Museum of Wales, Cardiff and The Victoria and Albert Museum, London.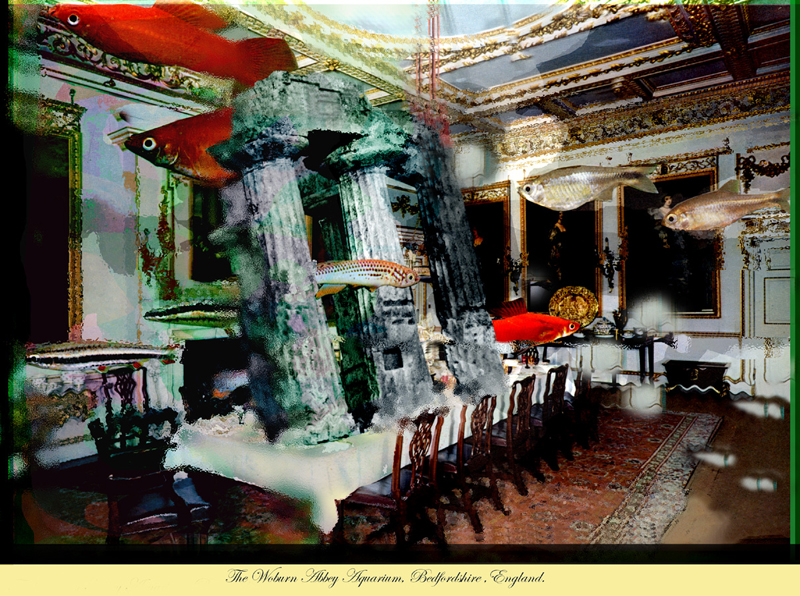 Steve Mumberson and David Ferry Images